The Buyeo Factory: a long history of craftsmanship for the best red ginseng products

The Korea Ginseng Factory's Buyeo Factory combines traditional red ginseng manufacturing techniques such as natural drying, shaping, and sorting, along with modern manufacturing facilities with ginseng steaming, extraction, and packing, for the largest red ginseng manufacturing factory that produces products of high quality. The Buyeo Factory took on its current shape in 1978 and began full-scale manufacturing at this time. Get to know the Buyeo Factory, which has set the standard for red ginseng worldwide with its pride in representing Korea, the country where ginseng comes from.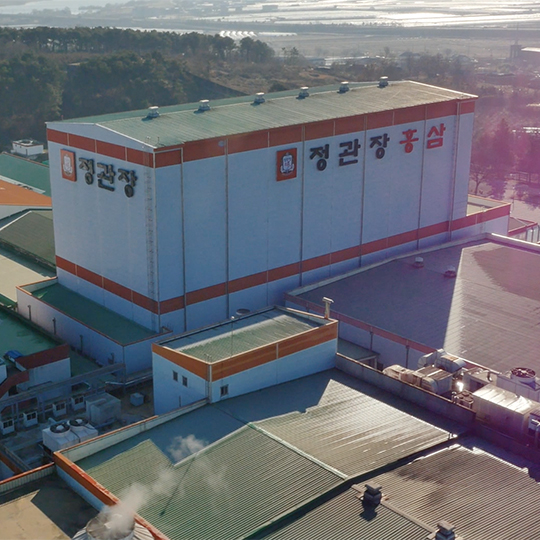 The world's oldest red ginseng manufacturing factory
The oldest red ginseng manufacturing plant and the heir to Korean ginseng manufacturing technology. It turned into a modernized factory in 1978 and became the standard for red ginseng manufacturing facilities worldwide.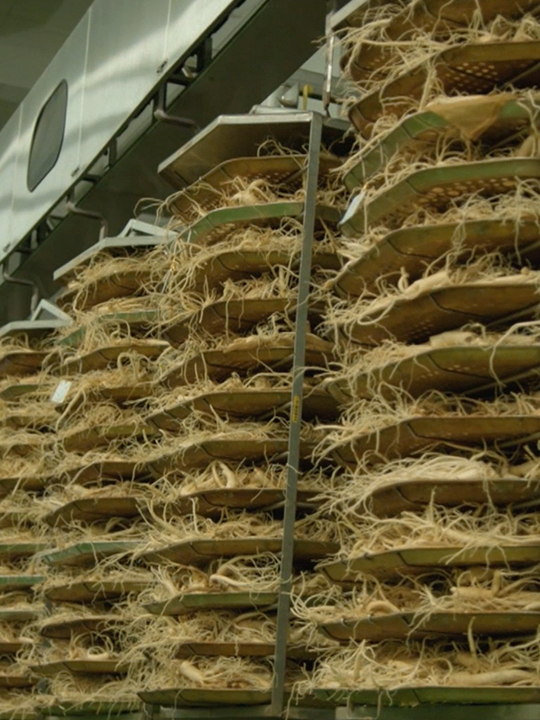 The oldest red ginseng manufacturing factory and the heir to Korean ginseng manufacturing technology. It turned into a modernized factory in 1978 and became the standard for red ginseng manufacturing facilities worldwide.
Our factory is the largest red ginseng manufacturing facility, capable of processing more than 8,000 tons of fresh ginseng each year. The total ginseng washing area is 3,080㎡ in size, and about 900 tons can be stored in the dried ginseng storage warehouse on the second floor. The third floor is composed of 3 large installed sun-drying houses for 2,400㎡ in size.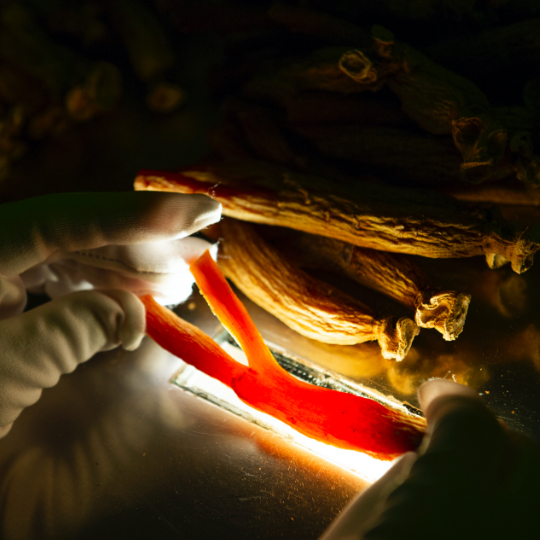 The most scientific concentrate manufacturing technology
The Buyeo Factory is a place where concentrate from red ginseng root, as well as powder and tablet-type red ginseng products, are produced, with scientific processes and technology applied to allow red ginseng to be ingested conveniently depending on the preferences of the customer.
Changing history at the Buyeo Factory
Buyeo is a historic area that was selected through several surveys that started in 1951 for a new start of the Kaesong Exclusive Sales Bureau in Korea. Take a look at the growth of the Buyeo Factory, a place that inherited the tradition of the past and where new innovation began.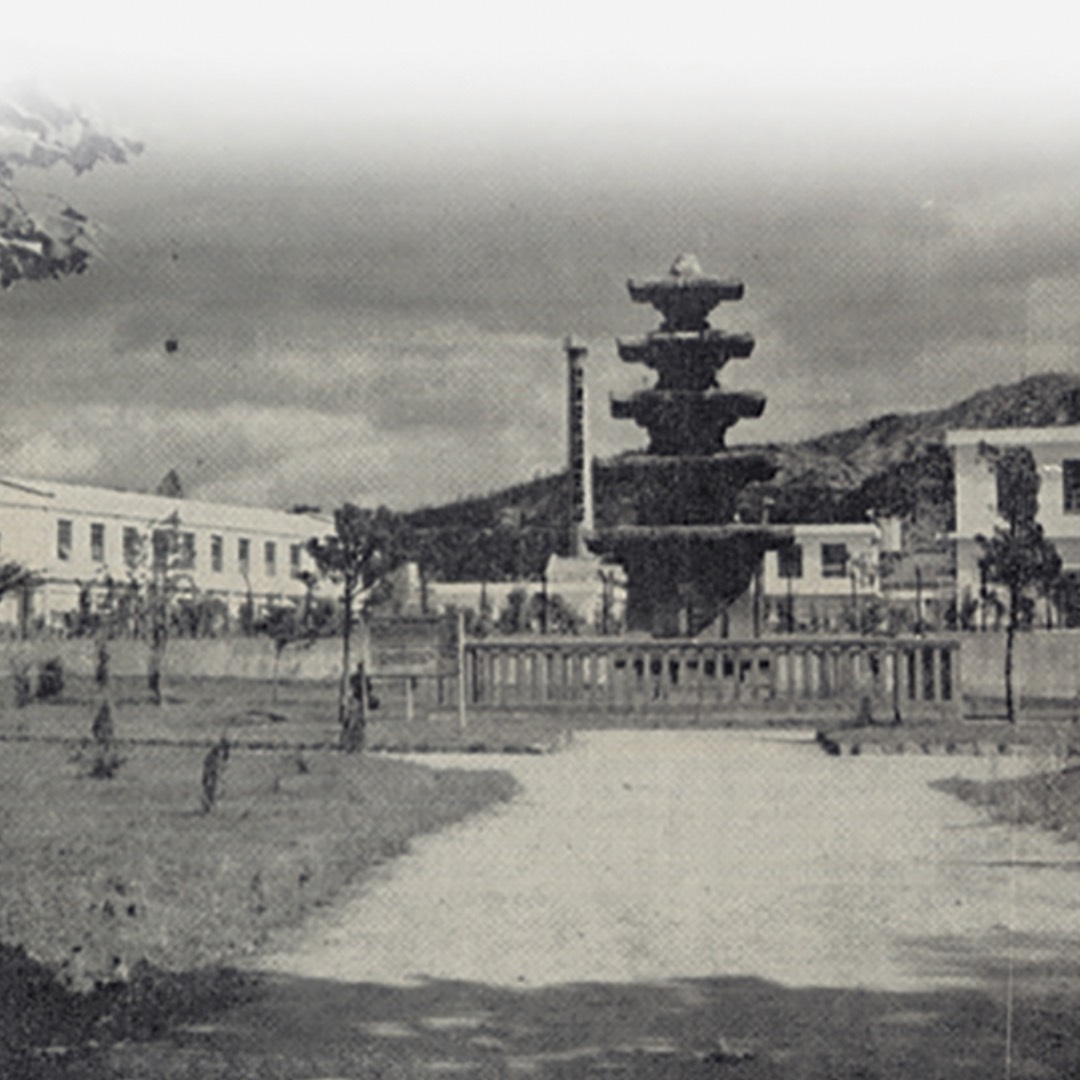 1956 Buyeo Jeongnimsaji Red Ginseng Factory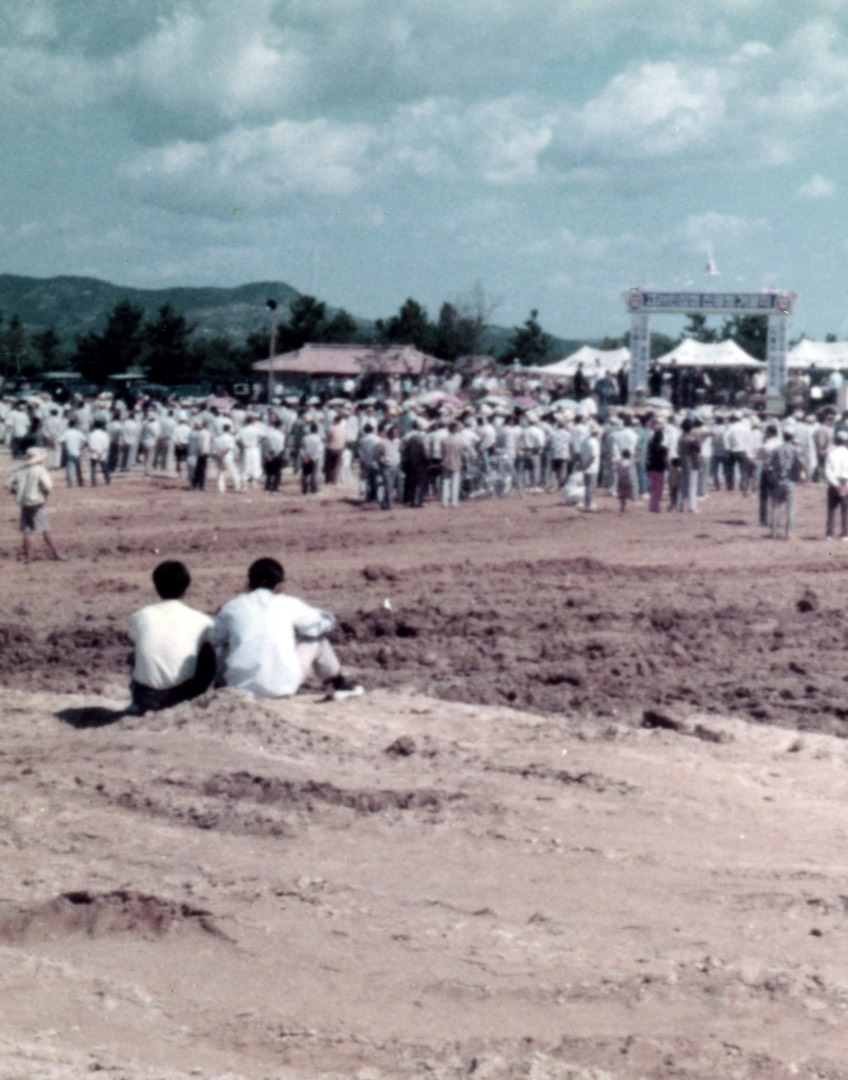 1974 Groundbreaking ceremony of new Korean ginseng factory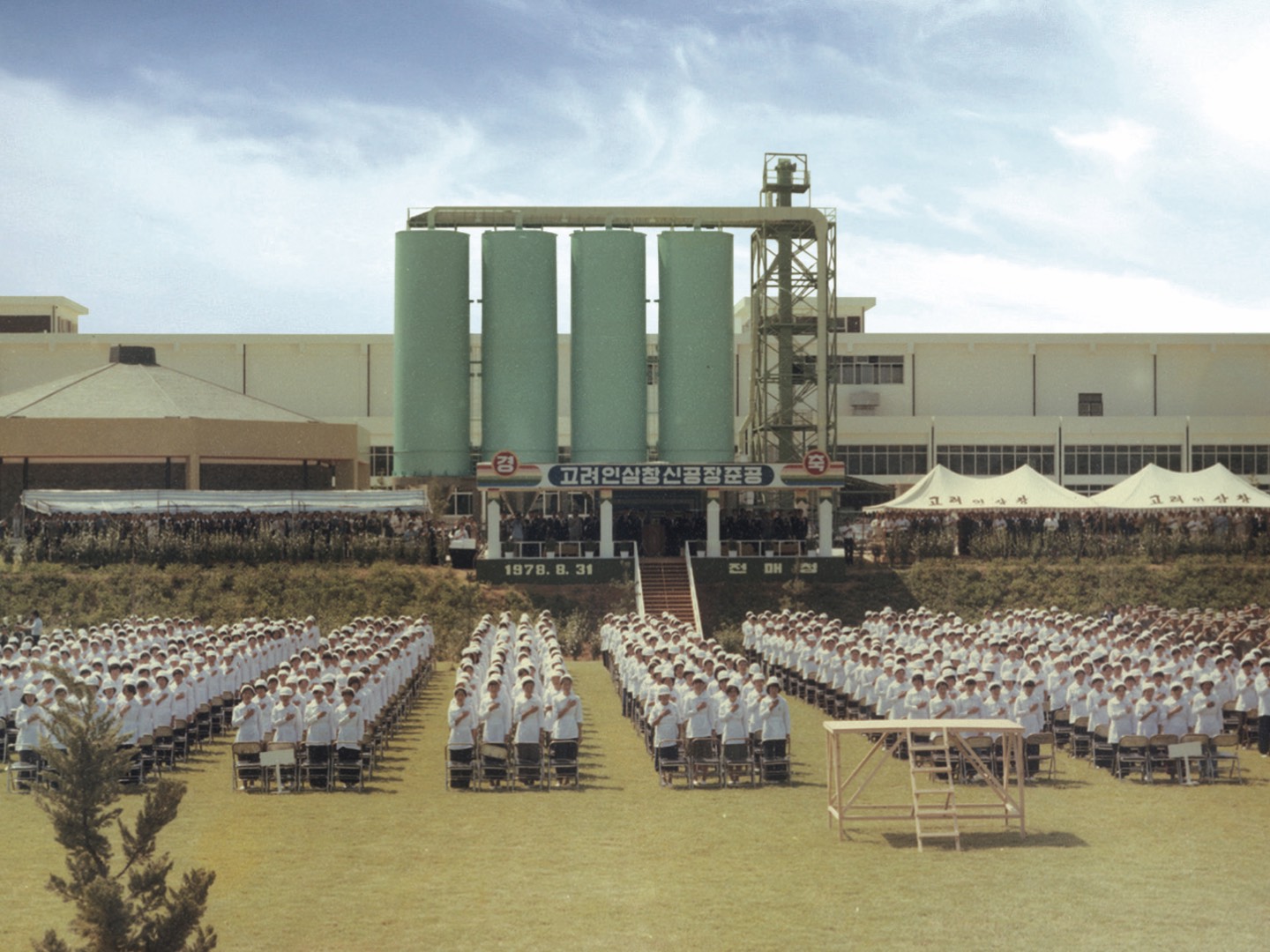 1978 Completion ceremony of new Korean ginseng factory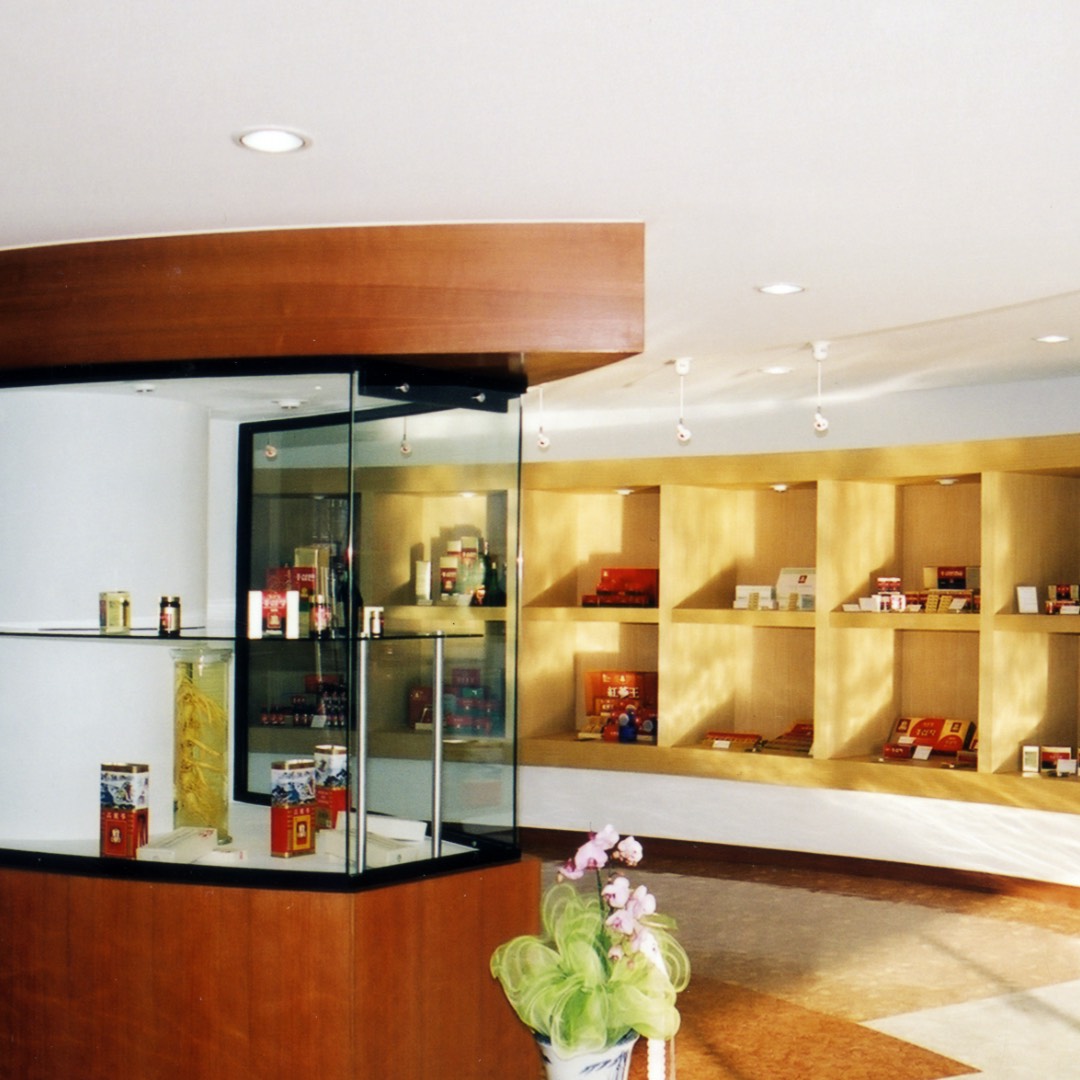 2001 Buyeo Ginseng Factory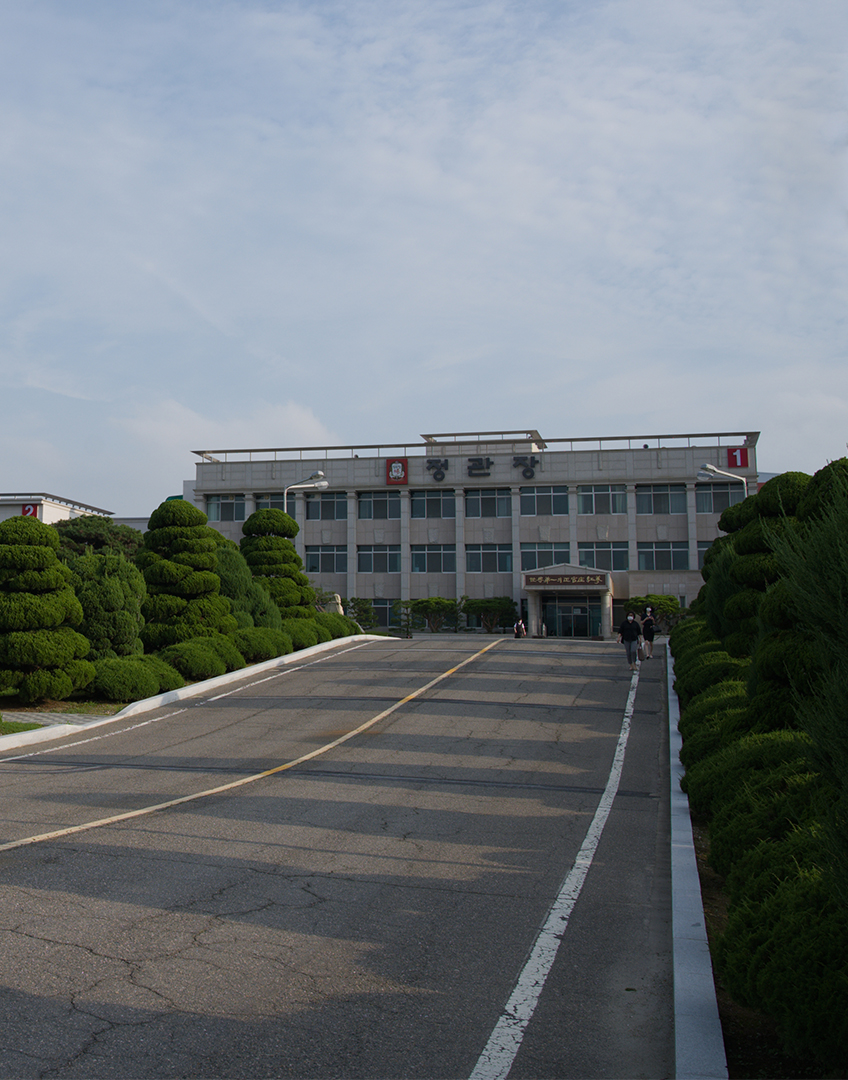 Front view of Korean ginseng factory
Introduction to Factory facility
KGC's long experience of tradition in manufacturing red ginseng and the Buyeo Factory's assistance in helping that tradition develop into innovative technologies in modern times. Meet the systematic and scientific factory facilities achieved through the manufacturing technology of the Buyeo Factory.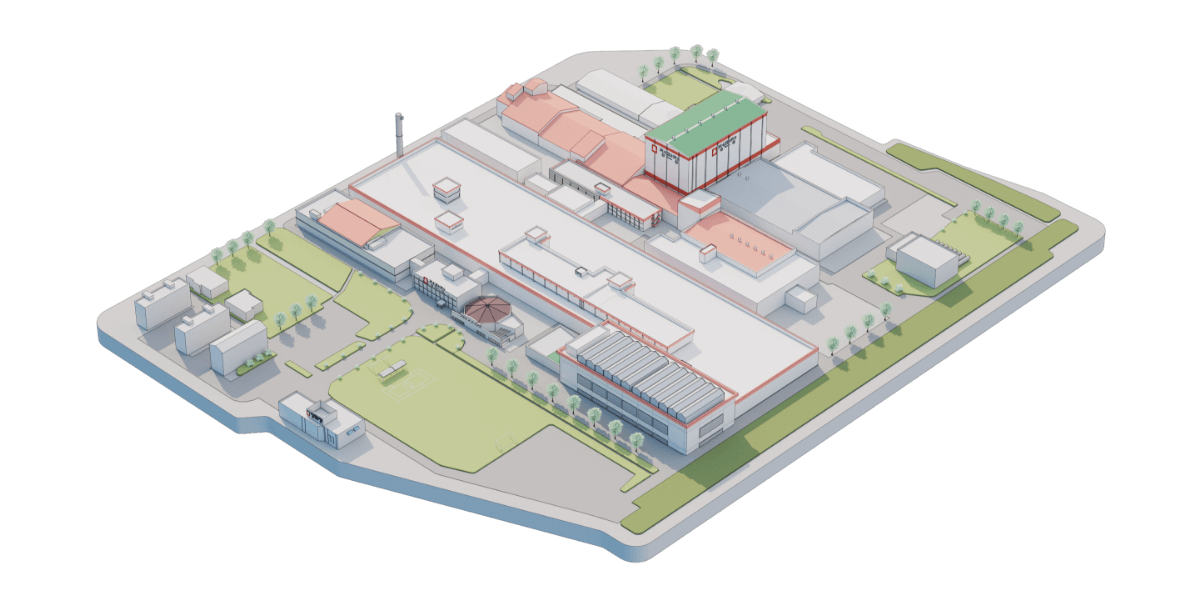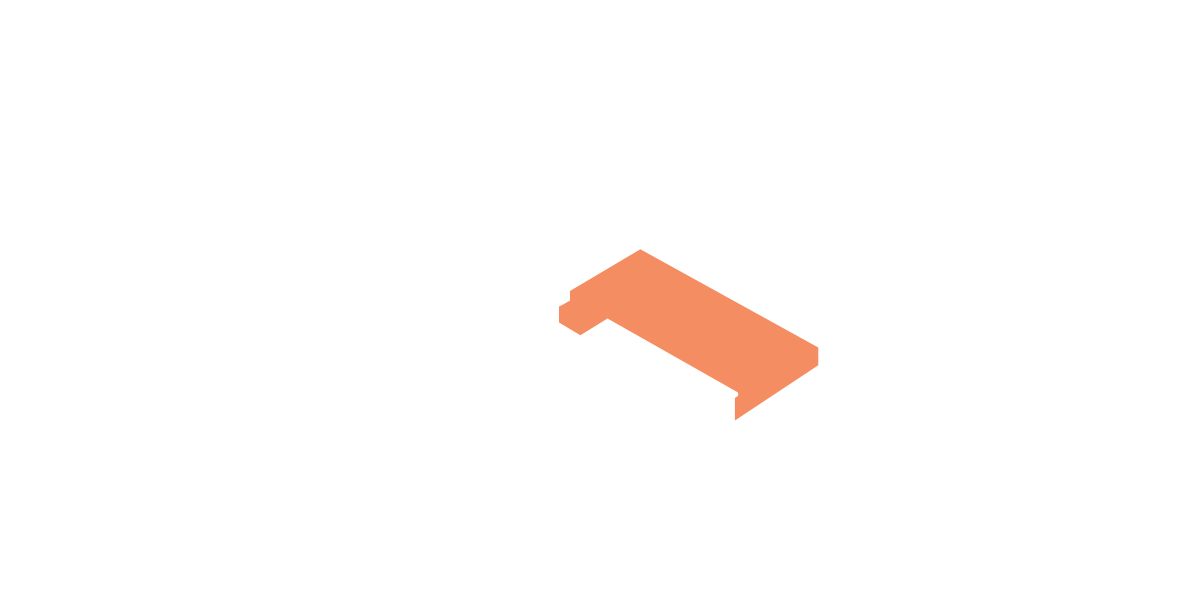 Main Building
Seen from the front side of the Buyeo Factory, visitors may pass through this building to get to the production plant and the ginseng museum. In addition, our new promotional tour guide robot, "Daaro" will pique the curiosity of visitors and make their visit to KGC's Buyeo Factory more interesting. After the tour, visitors may create lasting memories by taking pictures at a large LED display photo zone.
Quality Control Department
This place is responsible for the quality of KGC's products. It comprises of a sensory evaluation room, an analysis room, a material inspection room, a quality assurance department, and a manufacturing process department to enhance quality assurance based on quantified standards and inspection management. Here, we do our best to ensure the best quality for our customers.
Storage & Distribution Warehouse
This is a large storage and distribution warehouse equipped with state-of-the-art facilities. It stores all materials and products manufactured at KGC's Buyeo Factory. Finished products that have been packaged in the packing room are loaded on pallets by lots and stored item-wise. The warehouse covers an area of approximately 860 pyeong (2,842 sqm) and can accommodate 8,600 pallets. It also owns 15 types of equipment (a total of 45 units), including 7 stacker cranes and 2 AGVs.
Production Building (Product Department)
This place produces concentrates and solid products for JUNG KWAN JANG. Ginseng concentrate is received from the Ginseng Extraction Building, then filled into clean glass bottles, and transferred to the packing room in a single line. After going through EBI and vision inspection, the bottles are sealed and safely packed. There are approximately 195 types of items produced at Buyeo Factory, mainly Korean Red Ginseng Limited, Red Ginseng Extract Everytime, Red Ginseng Extract Capsule, Red Ginseng Extract Tablet and Red Ginseng Extract Pill, etc.
Ginseng Extraction Building
The base of all JUNG KWAN JANG products, red ginseng extract is manufactured here after the cleaning, cutting, extraction, and concentration processes of the raw ginseng root are completed in the red ginseng department. Equipped with 4 red ginseng extraction & concentration facilities and 1 herbal medicine extraction facility, our maximum production capacity is 5,000 kg of concentrate per day.
Factory Building (Red Ginseng Department)
A place that manufactures ginseng root products using red ginseng produced during the fresh ginseng treatment period. Ginseng is classified into Heaven Grade, Earth Grade and Good Grade after a strict classification process according to the form, shape, composition, and weight of the ginseng. The single ginseng root has to undergo the entire process of moistening, compression, Korean paper packaging, and can packaging before the final product is finished. As the whole manufacturing process of ginseng root products is executed manually by hand, we uphold KGC's strict craftsmanship values by devoting ourselves to the production of every red ginseng root.
Factory Building (Ginseng Cleaning Area & Drying Area)
This building comprises of a ginseng cleaning area on the first floor and a storage of red ginsengs on the second floor. This facility operates only when fresh ginseng treatment starts in September till mid-November every year. The first floor is a warehousing, storage, and cleaning area, where ginseng is cleaned in two stages using two high-pressure washers. On the third floor, there are 13 red ginseng natural drying rooms where most of the ginseng produced in the year are naturally dried for 15 to 20 days to produce high-quality red ginseng.
Ginseng Museum
The Ginseng Museum, located within KGC's Buyeo Factory, was opened in 2004 to widely promote the excellence of Korean ginseng. The exhibition hall showcases approximately 150 exhibits including various historical materials and agricultural tools related to the history of ginseng, as well as exclusive silver coins used for ginseng trading. Visitors may drop by the theater to watch the KGC introduction video and brand promotional video. Our new tour guide robot 'Daaro' also promises to bring visitors something new.