Immunity that is consumed every day, a premium health food brand for pets, 'Ginipet'
Created with the desire to treat our pets the way we treat ourselves and to be together with them for the long run. Ginipet contains 6-year-old CheongKwanJang red ginseng to aid with immunity, and is formulated in a balanced way using ingredients that are safe and fresh.
Heritage 1986

30 years of accumulated know-how based on research on animals that began in 1986

R&D

Animal research team with operations in the KGC Ginseng Corporation Daedeok Science Complex

Quality 6

The excellence of 6-year-old red ginseng that is good not just for humans but for pets too
Happy for Pet & Family
Ginipet is there for you for the health of your companion animals under the motto of respect for life.
Pets are our family. Pets need to be taken care of, and our 6-year-old red ginseng and over 30 years of know-how are safe and based on a scientific and systematic approach. Under the motto of respect for life, Ginipet is there for you to live a happy life.
Immunity by Red Ginseng
Contains red ginseng to help boost immunity
All Ginipet products contain ingredients with red ginseng guaranteed by CheongKwanJang. In addition, a study done with Seoul National University confirmed its safety for dogs and effectiveness in improving immunity.
Product Safety & Professional
Pursuing health expertise through strict quality control
Through a large volume of collaboration, research and development processes of experts in each field, we sell only products that have passed a variety of tests that include safety evaluations and strict quality inspections. Though the way may be slow, this is the right path that CheongKwanJang's Ginipet intends to follow.
Key Products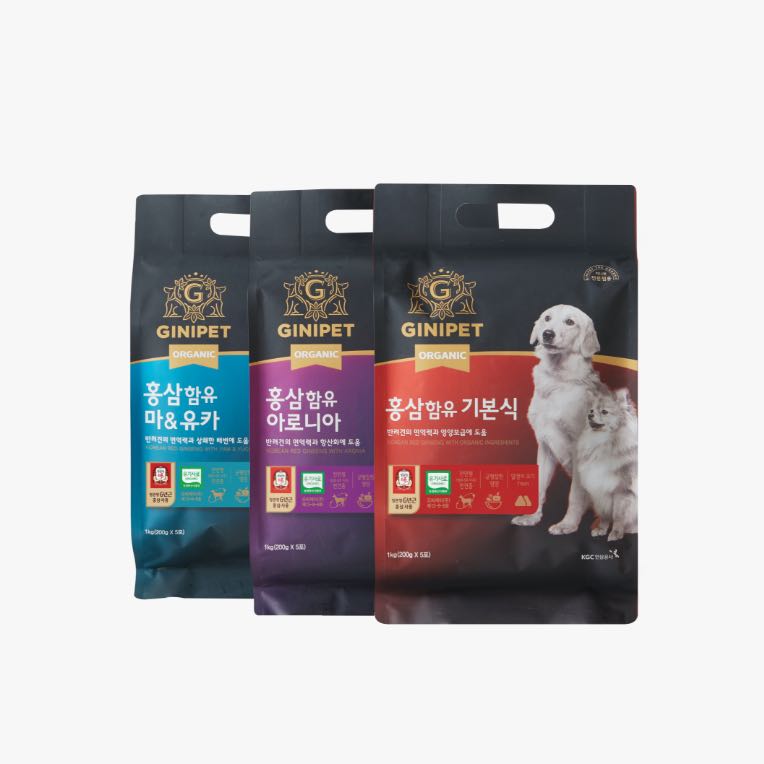 Organic with Red Ginseng Series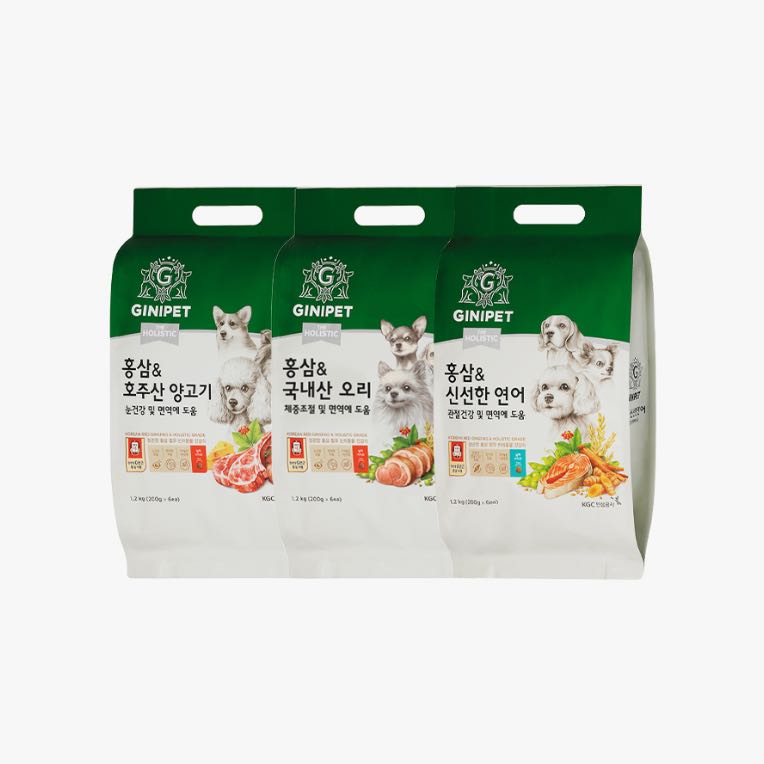 The Holistic Series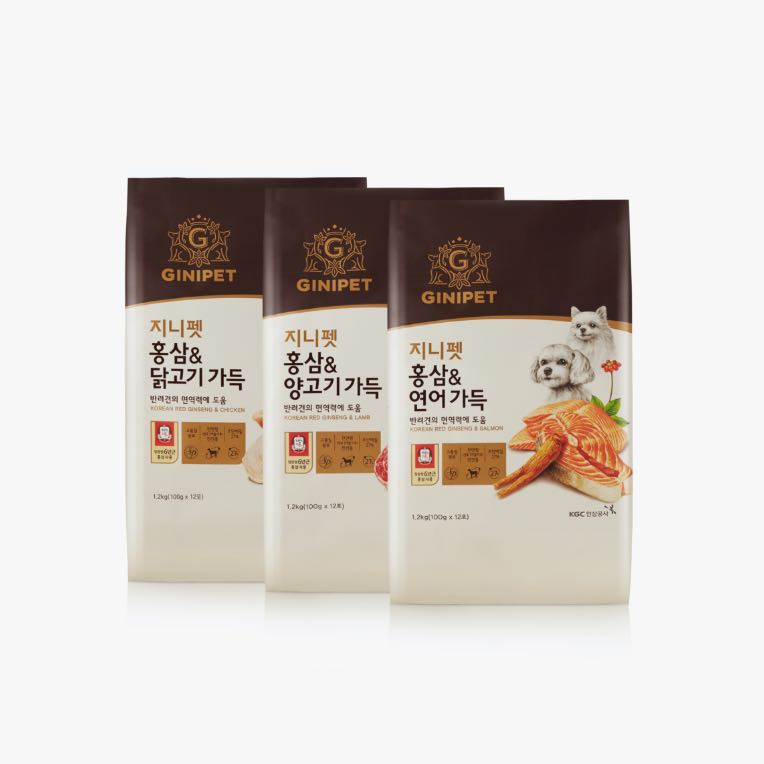 Plentiful Series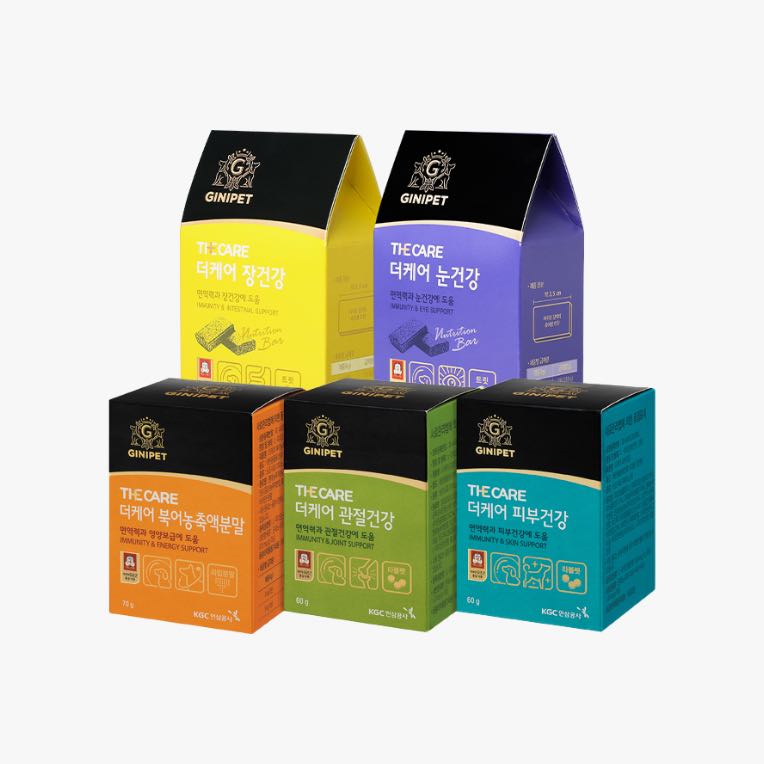 The Care Series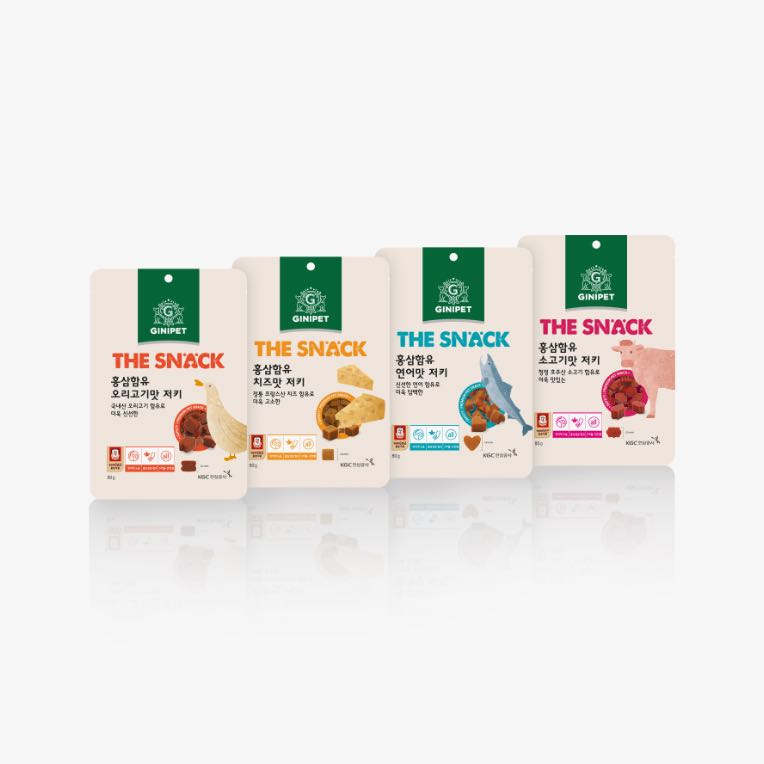 The Snack Series